You're never fully dressed without a smile your brows!
Enhanced Medical Aesthetics proudly offers lash & brow services including:
Eyelash Extensions
Classic Lash Extensions + Fills
Hybrid Lash Extensions + Fills
Volume Lash Extensions + Fills
Mega Volume Lash Extensions + Fills
Eyelash Lifts & Tints
Brow Lamination
Henna Brows & Brow Tints
Brow Waxing



Let Enhanced Medical Aesthetics Enhance Your Confidence Through Transformative Beauty and Skin Treatments
Enhanced Medical Aesthetics is a professional medical spa in Edmonton. We're ready to enhance your confidence through transformative beauty and skin treatments. If you have questions about conditions and treatments, please
contact us
— we're happy to help!
"I believe that everyone is naturally beautiful and unique in their own way and also understand that most people have insecurities that can hold them back in their life. Our mantra at Enhanced Medical Aesthetics is to enhance your natural beauty and to give you the confidence that you need and deserve in a relaxing setting. With over a decade in nursing experience, we're comfortable addressing your concerns and making a plan that suits your needs. Book a free consultation to see how we can help you feel relaxed and refreshed."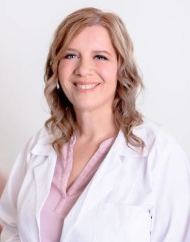 - Colleen Cartier, MN, NP
Owner of Enhanced Medical Aesthetics